Let's face it.
One of the most important factor for any business owner is to increase customers. In our digital age, online access for you and your customer is key for growth. One way to generate more leads online is to create an irresistible lead magnet. What's a lead magnet? It's an irresistible offer in exchange for contact information. Once you capture their info, you now have a qualified lead who showed an interest in what you have to offer. As Walter Egan sang in his 1970's hit, "Magnet and Steel," You are the magnet and your lead is the steel. 
(Warning! Potential ear-worm lasting all day after viewing the video!)
Segment Your List
 So how do you create an irresistible lead magnet? Like any marketing campaign, it all starts with knowing your customer. What are their pain points, and how can you fix it?
I love this message from DigitalMarketer.com:
"People don't buy products or services… They buy outcomes. They buy access to the "After" state." (Go ahead and tweet that one!)
In my blog post, "Define and Locate Your Ideal Online Client," I provided these 8 questions to ask your customer and/or potential customers when you're trying to nail down what your ideal client needs and wants:
What are their pain points and concerns?

What are their goals and aspirations?

Which values and characteristics do they identify with?

How do they see themselves, and how do they want to see themselves?

How do they want to be engaged with and talked to?

What type of consumer brand experience do they want?

What makes them feel good and what do they like?

Who 

influences 

and motivates them?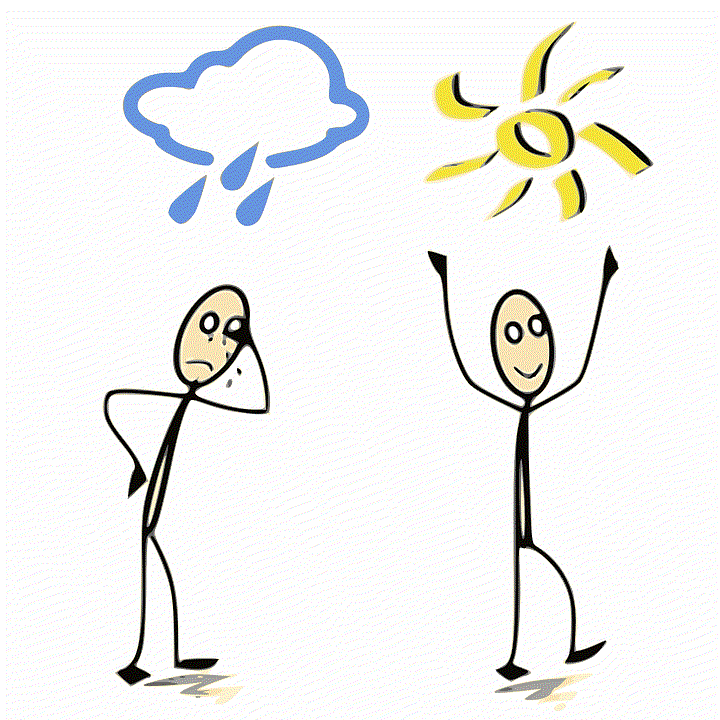 After you figure out what your ideal customer needs, decide what is the best platform on which to send your lead magnet. Not all platforms are created equal. It depends on where your ideal client plays. In terms of social media, are they on Facebook? Twitter? LinkedIN? In my blog, "How to Choose the Right Social Media Platforms and Save Time," I posted a cool graphic from SocialFactor.com that shows you what platforms are most common depending on the demographic including gender, age and location.
Besides social media, other platforms include:
One important factor to consider is that you will most likely have to spend money to advertise. Paying for Facebook Ads is a way to boost your exposure from those in your immediate community to those beyond your doors. If you want to grow your list, you will have to spend some money. The good news is that it won't cost you a fortune for Facebook Ads. You can target your specific audience, test your Ad and then remove it immediately if it's not working. Then you can tweak it and try again. It's flexible and it's cheap.
How to Create Irresistible Lead Magnets
Your lead magnet doesn't need to be fancy. In fact, simple is better. State the pain point and then provide a solution to their pain. DigitalMarketer.com recommends staying away from long drawn-out offers, such as a 20 week workshop. Reports and guides are the most common types of lead magnets. Also, don't make more than one offer and make sure your copy is very specific.
Here is an example of one we have on our eWomenNetwork lead magnets on our Home page.
Our ideal client is a woman entrepreneur, between the age 35-65. One of her pain points is how to network, so she can grow her customer and support base. Hence, the offer, "Get the Networking Secrets of the Super Successful."
We have made it very simple to access the download. The user has 3 simple steps to follow:
Put in your email address

Fill in the contact sheet

Check your email to receive the download
Bada-bing-bada-boom! No muss, no fuss. A side-note - always remember to create a Thank You page after they fill out the form. Let them know you appreciate them for sharing personal information with you.
Another approach is to take them to a landing page that explains the offer and its benefits more in-depth. John Lee Dumas is brilliant at this. He has an award winning daily podcast called, "Entrepreneur on Fire" where he interviews successful entrepreneurs. He, himself, became a multi-millionaire practically overnight. I received an email from him with an offer to buy his Mastery Journal. When I clicked on the link, I was taken to a landing page that included videos, benefits of his book and made it easy to purchase. In fact, he didn't even refer to it as a "purchase." Instead he called it a "pledge." The idea is that your purchase is a pledge to invest in yourself. Great stuff.
Feeling lost? Let us help you create your online strategy!
You Got Em! Now What?
According to MoreNiche.com, once you get someone to subscribe by downloading your lead magnet, you now need to build a profitable subscriber.
They suggest:
Let your subscriber know what to expect and set a clear vision for future communications. This could mean giving a hint about the next email that will be coming up in three days. Or, you might explain that you will be sending an additional five emails that will dig even deeper than the initial guide you offered providing case studies and tips. You could also tell them that you'll be releasing videos and podcasts for the next seven days.

People like to complete things.  If someone gets an email saying "Part 3" or "3 of 7", they can instantly recognize "where" they are in the flow. Often, this will make them go back to previous emails in case they missed one or two as well as make them want to wait for the following parts. A lot of this happens at an unconscious level. Use it, especially at the beginning while you build the initial relationship.
Call To Action as your email series comes to an end:
Tell your subscriber what they will gain from the offer or gain by the problem you are solving.

Tell your subscriber what they will lose by not acting (this is more about the problem you are solving, not price)

Use logic when describing the offer or problem you are solving.

Optional: use a reminder email if the product is time sensitive.
If you are selling high ticket products or services, make sure your emails are about opting into a conversation with you.  Once you are given permission by gathering a phone number and time of call, send a follow up email with date and time reminders and prepare for that call as if it's your only client.  Research the lead and nurture them with another email that contains free and vital content.