The tech industry is highly dynamic as well as competitive with a preconceived notion that it's not a woman's cup of tea. Moreover, there are studies which reveal that the tech space is still dominated by male professionals. According to Statista, the percentage of women working in tech companies is quite less in comparison to their male counterparts.
But if we do market research carefully there are small changes taking place with the help of a few talented women entrepreneurs outshining the tech space. Still, there is a lot of scope for providing females with equal opportunities in this industry but let's look at six female entrepreneurs who have become the talk of the town having built successful apps.
1. Edith Harbaugh: The Real Gem Of Engineering & Marketing
Edith Harbaugh is a female leader with a wealth of experience in engineering, marketing, and product development. She has built LaunchDarkly which is an organization as well as a solution for streamlining the entire product development lifecycle.
This feature management system is built to provide solutions to the issues which she faced in her previous companies. It's an intuitive platform for programmers with which easily control product development and launch. Also, Edith's brainchild has earned a few clients in the form of industry giants such as Microsoft and GoPro.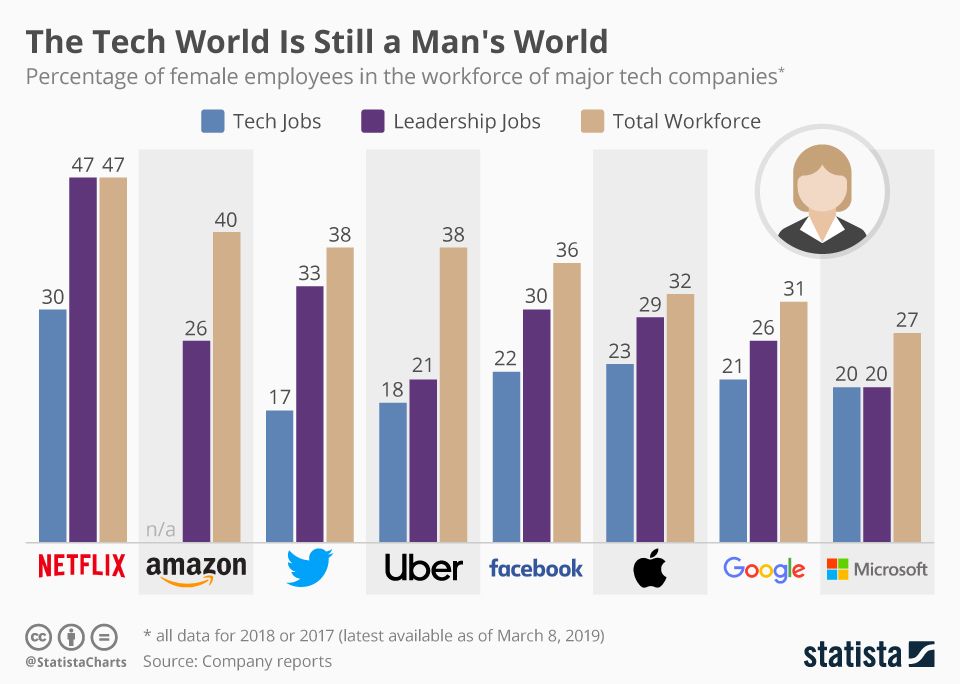 2. Sadaf Monajemi: The Queen Of Med-Tech Startups
The healthcare sector is quite complex where it's tough to come up with innovative ideas to integrate tech tools and build intelligent clinical solutions. But Sadaf Monajemi has built a med-tech startup named See-Mode Technologies. It's a system specifically to help medical practitioners to find patients who have a great risk of getting cardiac attacks without performing multiple tests and examinations.
Sadaf has earned a PhD degree majoring in AI and ML for clinical apps from the National University of Singapore. This qualification has given the technical expertise with which she can build intuitive medical products with strategic roadmapping and planning.
3. Sophia Amoruso: Fought With Entrepreneurial Failure Like A Girlboss
Sophia Amoruso began her entrepreneurial journey by introducing Nasty Gal which is a digital classic clothing platform. It has given immense recognition to the female leader and gets her featured on Forbes which is one of the top esteemed publications. 
But unfortunately, due to unprofessional conduct, the startup went bankrupt in 2016. This doesn't stop Sophia from coming up with another out-of-the-box venture named Girlboss Media. It's a media organization which generate digital content and make women entrepreneurs aware of industry trends by conducting conferences.
Moreover, she entered the tech space this year only with Girlboss which is a paid professional social networking platform exclusively for women entrepreneurs. It's a subscription-based system which aims to transform the way in which women connect with each other professionally.
4. Shao-Ning Huang: The Mediator To Bridge The Gap Between Angel Investors & Asian Startups
Shao-Ning Huang has built AngelCentral which is an online community to link 500 angel investors with potential Asian startups which are in need of funds. She is the co-founder and chief angel for the platform.
She also serves as an adviser to tech startups and helps women entrepreneurs in growing their businesses. Shao-Ning Huang is a living example for inspiring women in the tech industry with her engaging journey where she played different roles such as a mother and entrepreneur successfully.
5. Kathleen Yu: An AI Pro & One Of The Youngest Tech Founders
Kathleen began her entrepreneurial journey when she was only 23. She had this unique idea to deploy advanced technologies like AI and ML to transform the realm of recruitment. As a result of many tireless days, Yu built Rumarocket which is a digital platform for finding and retaining the top talent applying for jobs.
At the age of 26 now Kathleen has become a tech entrepreneur overcoming several failures and successfully running an $8 million venture. Rumarocket has established itself as an end-to-end talent management platform allowing MNCs to retain talent in this dynamic landscape.
6. Elsa Bernadotte: An Innovator Who Developed A Food Provider Platform
Elsa is the creator of Karma which is an app that bridges the gap between grocers, restaurant owners, and people. It helps eager customers in contacting these outlets and purchase unsold food items at affordable costs.
She has the vision to build a robust strategy to fight with global food waste and hence she is trying to enhance the app with essential features and functions. This effort make her grab a spot on Forbes 30 under 30 list in 2018. Also, her business has earned to be on the list of one of the top 100 startups in Europe.
Women still have a long way to pave the path of their success in the tech space. But these female leaders can be a source of inspiration for other women entrepreneurs. They can learn a lot from the experiences and journeys of these gems. Also, they can follow their footsteps and earn respect for their technology-driven ideas.